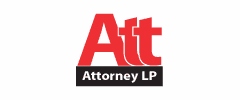 Tel:
+995 (32) 2934165
+995 (32) 2934165
Fax:
+995 (32) 2934367

We consider the long-term consequences of the advice which we provide to our clients, and not only the solutions which may be optimal for the present. In short, a good lawyer sees beyond the law!


Our clients come from a broad spectrum of industries, including metal industry, manufacturing, banking, financial services, construction, energy, real estate, retail, telecommunications, insurance and many others.
Our firm was founded on a commitment to provide personal service and valued legal counsel to our clients. After more than 8 years, that has not changed. We cultivate close working partnerships between clients and attorneys to ensure personal attention is provided every step of the way. And we clearly establish who has overall responsibility for the work performed on each matter - you are assured of well-managed, cost-effective and timely service under the supervision of your managing partner.
Staying on top of legal and business changes is an important part of our service. We have seasoned partners who have been involved in many of the most important legal matters in the country. These partners pass on their knowledge and perspective to our associates. Our commitment to ongoing legal education and training, supervision, review and total quality creates a forward-thinking environment that benefits all of our clients.
| | |
| --- | --- |
| | Copyright © 2007 Attorney. All rights reserved. |